Hire Cross Platform Developers
choose from our pool of talented cross platform app developers to build innovative apps.
Cross Platform Mobile App Developers
Talent, teamwork and timely execution – you can bring them together exclusively for your cross-platform application development project when you hire multiplatform application developers from Win Infoway. With the best cross-platform application development services, we allow our customers to invest in new technologies with less effort.
Win Infoway strengthens your digital infrastructure by helping you create cutting-edge multiplatform applications while operating within your budget and time constraints and a business model of your choice.
Our best cross-platform application development services
Cross-Platform Mobile App Development Services
Native Android App Development Services
Agile Cross-platform Development Methodology
React Native App Development Services
Xamarin App Development Services
Flutter App Development Services
Ionic Android Development Services
PhoneGap/Apache Cordova Development Services
Appcelerator Titanium
Why Choose Cross-Platform Application Development?
Cross-platform application development is the ability to develop and deliver applications that can run on multiple device platforms, such as Android, iOS, and Windows. This technology exploits a fully open source development framework, which considerably simplifies the execution of the application development procedure.
Additionally, since the cross-platform mobile application development service uses an AngularJS foundation for the front end, the resulting applications have an exceptionally beautiful user interface and experience. The default frame that comes with the Ionic itself is very attractive and easy to customize. Finally, cross-platform application development means using more optimized CSS, HTML and JavaScript codes that reduce the need for different codes for different platforms.
Win Infoway effectively uses all of these benefits if a company chooses to use cross-platform application development services. We also help our customers refine their applications by leveraging our experience in the industry spanning a decade. With solid experience, we provide a wide range of multiplatform application development services.
Why hire multiplatform application developers from us?
As one of the best and best cross-platform mobile application development companies in India, the United States and Canada, we are responding to your innovation to make it real. The main advantage of hiring multiplatform application developers with us is that you can create a single application to deploy on different platforms to propel your project and your business.
Assured Project Transparency
Cost-Effective Project Management
Successful Execution of 250+ Cross-Platform Apps
Expertise on Multiple Platforms
10 yrs of Experience
We provide 100% Confidentiality to all or clients.
QA Tested & Error-Free Solutions
Seamless Communication & Daily Work Reports
Clients Speak
Allen
"An absolute pleasure to work with ~ I could not recommend highly enough for the technical knowledge, care, expertise, and 'above-and-beyond' attitude. Will be my go-to guy for many future projects." Abu Ummar (Dezine Code)
"It was great working with Vaibhav. Everything was done according to my specifications, he was quick to respond and got the work done in a timely manner. Will use again in the future!" Adrian Conradie
The best people to work with. If you are looking to create a new site you won't make a mistake if you hire them. They are honest, they work hard until you are 100% happy. What I love about Win Infoway is that they have an eye for good and modern design. And that's really hard to find on freelancer. I would recommend them to all my friends!!"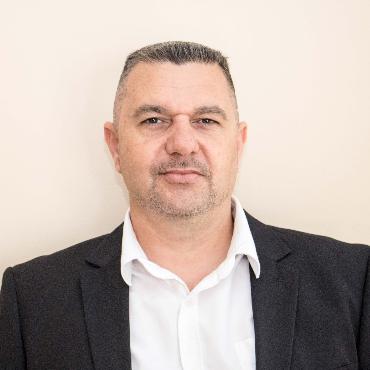 {"video_yurl":"true"}
Hire Developers