Front-end Development Company
Customized front-end web development services using the latest technologies.
Front-End Development Services
Win Infoway, a leading front-end development company, offers highly sophisticated front-end development services to create custom, robust and secure applications that provide unique solutions tailored to customer needs.
We provide front-end architecture and design services to create engaging user experiences using cutting-edge technologies. Our team of experienced front-end developers help create a user-friendly interface based on the latest industry trends.
We understand customer objectives and business processes to provide unique solutions. We strive to use innovative ideas and platforms to ensure that our applications load quickly and fully meet the needs of your business.
Why Hire Front End Developers From Us?
Hire front end developers who are always motivated to always be growing and moving forward.
Top tech talent
No set-up and back-office hassle
Support at every step
Direct communication with your team
Efficient management
Quality deliverables
Flexible models
Fast & easy onboarding
Complete control over the project
Supplementary Administration teams
Clients Speak
Mark Smith
"Has got to be the best people to work with. We use nobody else. Excellent communication and adherence to time and spec. Technical skill outstanding." Werner van Tonder
"I will recommend Vaibhav to any one. the results exceeded our expectations."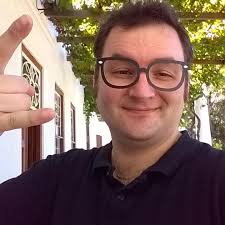 Ronald Davies
"Freelancer has been EXCELLENT!! Very professional, very quality conscious. A very capable development company which can deliver on native iOS, Asp.Net,.... You name it, they will deliver.... We plan to use the freelancer for future work for months and years to come...." {"video_yurl":"true"}
Our Services